Dr. Nadia Rousseau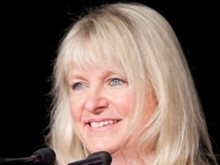 Socio-cultural inclusion
Nadia Rousseau obtained a Ph.D. in educational psychology from the University of Alberta. Professor at the Université du Québec à Trois-Rivières since 1998, she began her university career at the University of Alberta in the areas of practicum supervision and inclusive education. Holder of the Normand-Maurice Research Chair from 2002 to 2018, she is responsible, among other things, for the QISAQ team (Qualification and socio-professional integration of young adults in Quebec), co-head of the Lab-RD2 (Laboratory for Research and Development to Support Diversity) and researcher at the PERISCOPE network (Informed sharing of research and interventions for collective success through education). Her research focuses on the academic experience and self-awareness of youth with learning disabilities, inclusive education, and the key factors to promote qualification in youth with significant academic difficulties.
Nadia Rousseau est titulaire d'un doctorat en psychopédagogie de l'Université de l'Alberta. Professeure en adaptation scolaire à l'Université du Québec à Trois-Rivières depuis 1998, elle a commencé sa carrière universitaire à l'Université de l'Alberta dans les domaines de la supervision de stages et de la pédagogie de l'inclusion scolaire. Titulaire de la Chaire de recherche Normand-Maurice de 2002 à 2018, elle est entre autres responsable de l'équipe QISAQ (Qualification et insertion socio-professionnelle des jeunes adultes québécois), coresponsable du Lab-RD2 (Laboratoire sur la recherche-développement au service de la diversité) et chercheure au réseau PÉRISCOPE (Partage éclairé de recherches et d'interventions pour le succès collectif par l'éducation). Ses recherches portent sur l'expérience scolaire et la connaissance de soi des jeunes ayant des troubles d'apprentissage, la pédagogie inclusive, et les facteurs clés favorisant la qualification et l'obtention d'un premier diplôme d'un plus grand nombre de jeunes ayant des difficultés scolaires importantes.
Research Interests
School inclusion
Learning disabilities: school experience; compensatory strategies; assistive technologies; self-knowledge
School Change
Qualification and socio-professional inclusion of young people with significant academic difficulties.
 Intérets de recherche
Inclusion scolaire
Troubles d'apprentissage: expérience scolaire; stratégies compensatoires; technologies d'aide; connaissance de soi
École en changement
Qualification et insertion socioprofessionnelle des jeunes ayant des difficultés scolaires importantes