Dr. Vianne Timmons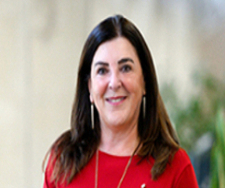 Dr. Vianne Timmons is a nationally and internationally recognized researcher and advocate in the field of inclusive education. During the course of her work, she has collaborated with several members of the Canadian Research Centre on Inclusive education.
Dr. Timmons holds a Bachelor of Arts degree from Mt. Allison University, a Bachelor of Education in Special Education from Acadia University, a Master of Education in Special Education from Gonzaga University, and a Ph.D. in Education Psychology from the University of Calgary. She has served as chair of the Education Department at St. Francix Xavier University, as well as Dean of Education and Vice-President, Academic Development at the University of Prince Edward Island. She was President and Vice-Chancellor of the University of Regina from 2008 until 2020. 
Research Interests
studying the factors that affect the retention of Aboriginal students in university;
exploring the connections between inclusive education and children's health;
evaluating the effectiveness of Canadian education policy in the area of inclusive education; and
developing family literacy programs for rural families, Aboriginal communities, and newcomers to Canada.