Dr. Elizabeth Nowicki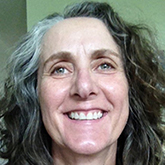 Socio-cultural Inclusion
Dr. Elizabeth Nowicki (Associate Professor, University of Western Ontario) is a former elementary school teacher. Her research focuses primarily on peer relations and diversity.
Dr. Nowicki is an Associate Professor in Educational Psychology/Special Education at the University of Western Ontario. She taught grades 6 to 8 before returning to university for graduate degrees. She currently teaches in the pre-service and graduate programs, primarily in educational psychology. Elizabeth's general research interests reside in the area where educational, developmental, and social psychology intersect. Her research employs quantitative and qualitative analyses, Trochim's concept mapping procedures, and meta-analyses.
Research Interests
children's social interactions in the classroom and the social competence of children who have learning difficulties.
children's group norms; implicit and explicit attitudes about ability and gender; and how these norms and attitudes change during childhood.