Past Research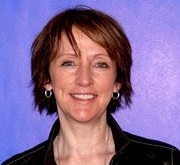 High School Students with Intellectual Disabilities
As professor and associate professor respectively at Brock University's faculty of education, they have collaborated on several research projects and publications. Most recently, a joint article on students with intellectual disabilities is included in a special issue of the Canadian Journal of Education. Guest editor - and Director of the Canadian Research Centre on Inclusive Education - notes that they "bring together many voices in their project on school and workplace experiences of students with intellectual disabilities. By examining questions related to inclusion in school and the workplace from the perspectives of all involved, they provide a much fuller picture of similarities and differences in the attitudes of the groups".
This article may be viewed at http://ojs.vre.upei.ca/index.php/cje-rce/.
---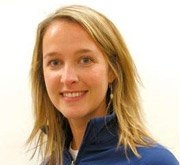 Evaluation of Ontario's Differentiated Instruction Professional Learning Strategy
Jess Whitley and collaborators with the Centre for Research on Educational and Community Services at the University of Ottawa recently completed an evaluation of the Ontario Ministry of Education's Differentiated Instruction Professional Learning Strategy. The evaluation comprised virtual concept mapping, a survey of almost 6000 teachers, administrators and board personnel and multiple case studies across the province. Findings speak to elements of effective professional learning as well as insight into the beliefs and practice of teachers and administrators with respect to Differentiated Instruction. The final report can be found here:
---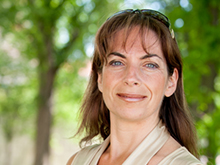 The Three Block Model of Universal Design for Learning
Jennifer Katz is the developer of the Three Block Model of Universal Design for Learning, and founder of the Manitoba Alliance for Universal Design for Learning (MAUDeL).
Today's classrooms reflect the diversity of a global world. This diversity means that students vary in what they already know, what they are ready to learn, the pace at which they are able to proceed through curriculum, and the level of adult support they require for success. Building inclusive learning communities requires that students see school as a place where they belong, are valued, and have something to contribute. The Three Block Model of Universal Design for Learning is an effective approach to classroom management, planning, instruction, and assessment that creates a compassionate learning community from K-12. Developed by Dr. Jennifer Katz, The Three Block Model of UDL has been implemented in elementary and high schools across three provinces, and has been shown to increase student engagement, self-concept, respect for diverse others, prosocial behavior, and teacher satisfaction and self-efficacy.
For more information, visit: http://www.threeblockmodel.com/dr-jennifer-katz.html
---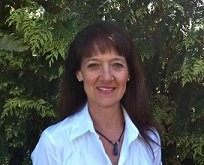 Characteristics of Effective Teaching Practices in Inclusive Classrooms
Donna McGhie Richmond is a co-investigator on the SSHRC-funded research project, Characteristics of Effective Teaching Practices in Inclusive Classrooms. This research identifies the characteristics of teachers, schools, and school districts, as well as student outcomes that contribute to effective inclusion in Canadian classrooms. The results of this research will expand our understanding of teaching in complex and diverse classrooms with the intent of informing educational policy development and teacher education programs.

She is also involved in collaborative research projects that include investigating the effects of SMART Board technology on the inclusion and achievement of students with special needs.
Dr. Donna McGhie-Richmond's research intersects three current debates in education:
the efficacy of inclusive education;
the role of teacher quality in determining student achievement; and
the challenge of addressing the needs of low-achieving, at-risk students and those with disabilities.
---