Dr. Steve Sider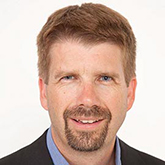 Dr. Steve Sider is an Associate Professor in the Faculty of Education at Wilfrid Laurier University (WLU). Prior to his work at WLU, Dr. Sider instructed in the Faculty of Education at Western and at Redeemer. He has been an elementary and secondary school teacher and administrator. He has spent considerable time teaching and learning in India, Haiti, and Latin America. He is on the executive of the Comparative and International Education Society of Canada (CIESC).
Dr. Sider focuses on educational leadership and developing caring, inclusive school cultures, spanning alternative contexts such as Haiti, Thailand, various First Nations groups, and independent schools. He serves on the Regional Special Education Committee (Ministry of Education, London region).
Recent research has included a three year SSHRC-funded national study on school leadership and inclusion. As well, he has recently received a SSHRC Connection Grant to host a conference on June 1, 2019 in Vancouver, BC on the intersection of school leadership, Indigeneity, and inclusion.
Research Interests
global perspective building
creative school leadership