Newsletters
Centre Updates for National Beginning Teachers Study
The Canadian Research Centre on Inclusive Education was awarded an Insight Grant by the Social Sciences and Humanities Research Council of Canada in 2015 to investigate the development of inclusive practice for beginning teachers. These newsletters provide regular updates and are just one of the many ways that we share what we have learned. More information and newsletter issues are also available on this website under the Beginning Teachers Study tab.
The newsletters in 2020 and 2021 contain curated resources for addressing teaching during Covid-19 
Inclusive Education Canada News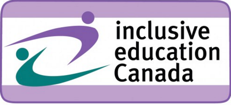 Inclusive Education Canada (IEC) is a national non-governmental organization (NGO) committed to quality education for all students in inclusive schools and classrooms in Canadian schools.
Members of this organization advocate for effective policy provision and investment in supports for teachers and students, as well as building capacity in our schools and classrooms to make inclusion both a successful and practical reality.
Click
HERE
to access their news page.